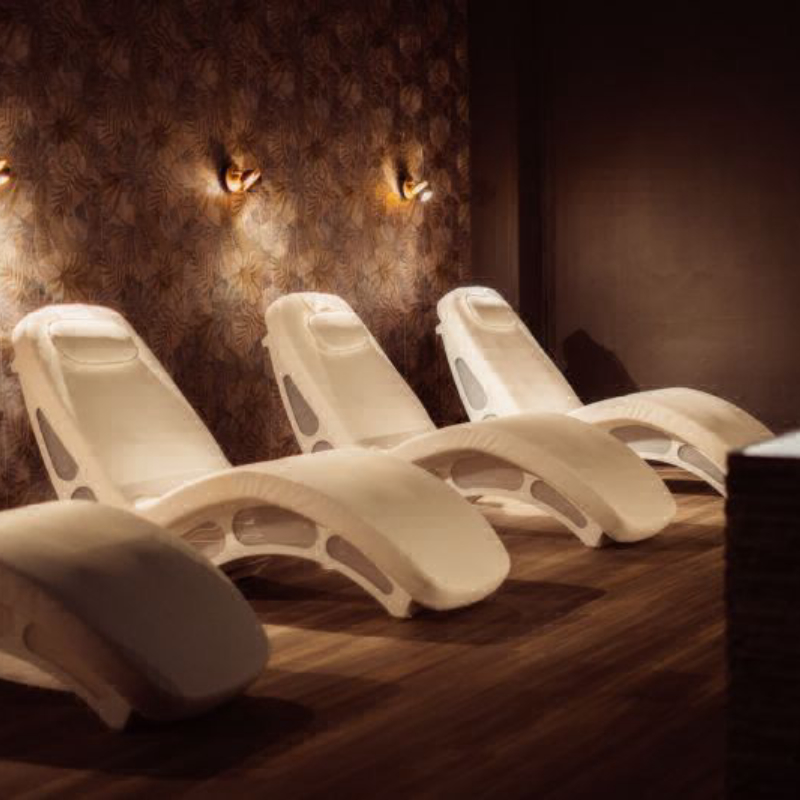 We recently supplied and delivered 10 Flag Loungers from Iso Benessere to the re-designed spa and new relaxation room at Breaffy House.
The Spa at Breaffy House Resort, Castlebar, Co.Mayo is located amongst 101 acres of rolling country side and forest walks, provide a relaxing, stress free environment for you to switch off.
The Flag Lounger is a chaise-lounge with sinuous lines and has been specifically designed to help the body relax. The structure in treated steel with anti-rust powder coating, humidity and water resistant, with details in plexiglass to diffuse the chosen colour in the room. The comfortable lounger has been crafted from an anatomical mattress covered with faux leather, is hypoallergenic and stain resistant.
"Over the years we have had the pleasure of working with Spa Vision on a couple of different Spa projects. The service Colin and his team provide is second to none . They are truly invested in helping with growing your business for the better the knowledge and experience they bring to any of our meetings is very reassuring and motivating . I found Colin and his team have always been very professional, available to us at any time and extremely helpful with any questions big or small. Well done to all at Spa Vision." Shauna Moran O'Connor, Spa Manager, at Breaffy House.
With offices in Australia and the UK, Spa Vision supplies, procures and consults for the spa, health, beauty and wellness industries. Globally the business works with a broad spectrum of clients including hotel spas, destination spas, wellness centres, day spas, medi spas, salons, yachts, independent therapists and residential homes.