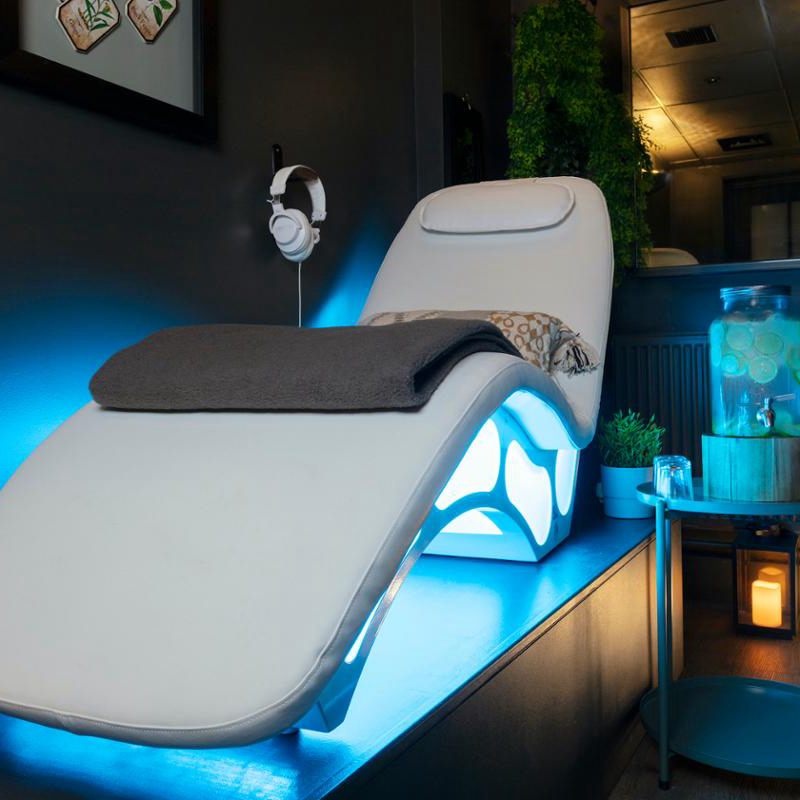 We're thrilled to have worked with Kimpton Charlotte Square Hotel in Edinburgh on their new Swell Room, a new sound wellness room.
Producer and DJ @brianDsouza spent two years developing and exploring wild locations, including a trip to the Hebrides, Lake Geneva, Cape Verde and Lofoten in the Arctic Circle, to record sounds of the sea, fields and wildlife. These natural sounds were then blended with traditional sound treatment instruments including gongs and singing bowls, as well as violins, the Gaelic harp, bagpipes and vocalists.
Guests can relax on the Note Lounger, a vibro-acoustic Chaise Longue that is able to create a sound wave all over the user's body dividing and alternating tones and frequencies on specific body areas for emotional experiences like no other. The body vibration created by the music, boosts relaxation and combines it with the benefits of music therapy. The sinuous lines of Note have been designed especially for relaxation and to follow up the body in its relaxed mood, soaking it in music and colours.