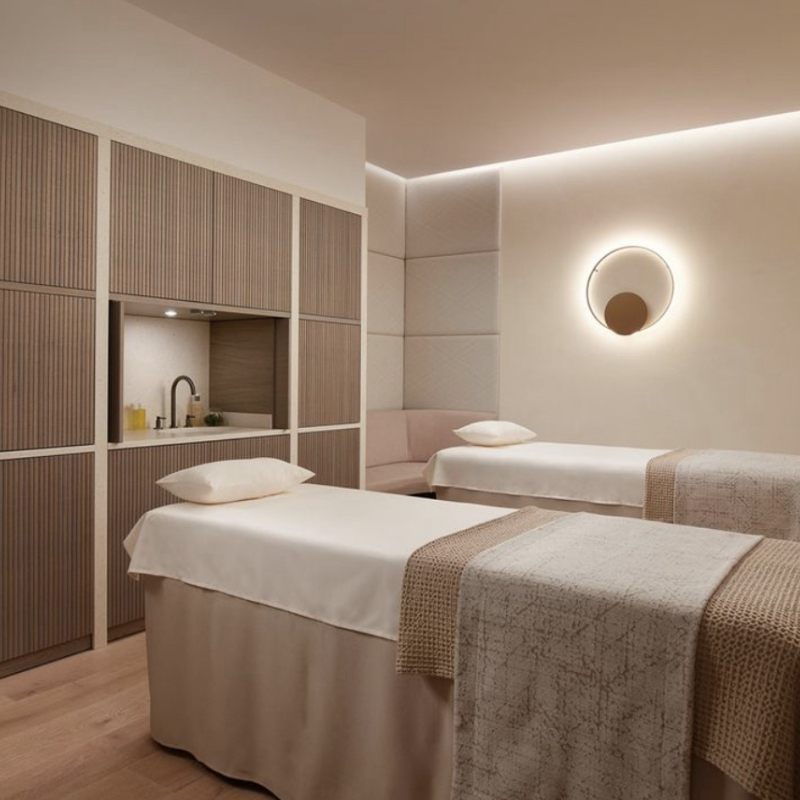 We were thrilled to work on the newly re-designed Athenaeum Spa at Corinthia Palace Malta alongside Paula Perkins. Spa Vision supplied and delivered a range of equipment including Nuage salon tables by Living Earth Crafts, manicure stools by Gamma Bross and Esthetica wash bowls.
The Athenaeum takes the local character, historic traditions, and unique architecture famed by this five-star property and distils them into the luxury world of wellness. With an expansive spa that gives guests access to exceptional facilities including a nail salon, seven exquisite treatment rooms and relaxation lounge and terrace.
There is a wide range of treatments offered by its in-house experts all in keeping with the Spa's holistic philosophy. "All treatments on the menu have been carefully crafted to offer relief from today's high-pressured lifestyle, so that guests feel enriched, inspired, and revived." Highlights Adrian Attard, the hotel's General Manager.
Paula Perkins said 'I really enjoy working with Spa Vision. They are flexible, knowledgeable, competitively priced and have an extensive range of equipment from leading brands. They always give my clients and consultancy team the support they require, no matter how challenging the remit. I would highly recommend them."
With offices in Australia and the UK, Spa Vision supplies, procures and consults for the spa, health, beauty and wellness industries. Globally the business works with a broad spectrum of clients including hotel spas, destination spas, wellness centres, day spas, medi spas, salons, yachts, independent therapists and residential homes.