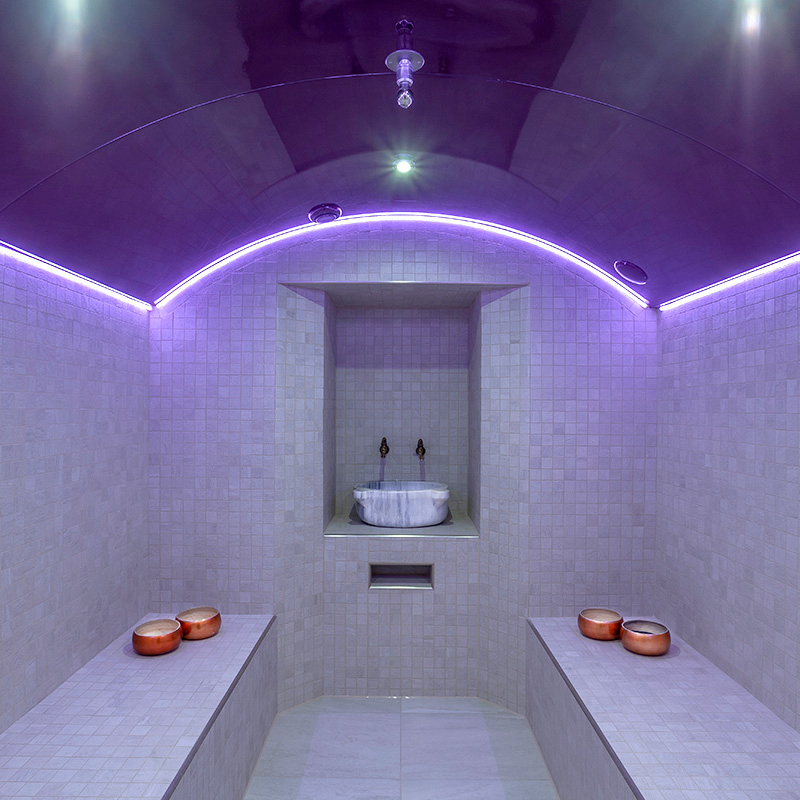 Leading global experts, Spa Vision have successfully assisted in the completion of a six month project at The Alchemist Spa at one of North Devon's most prestigious hotels, The Woolacombe Bay Hotel.
Defined as a spa-enhanced sanctuary by the sea, The Alchemist Spa at Woolacombe Bay is a defining feature, attracting guests with its breath-taking views of the Atlantic Coast combined with its exceptional spa treatments and facilities.
The Alchemist Spa has undergone a complete transformation with Spa Vision providing consultancy and expertise on the design, installation and supply of the new Rasul experience - ancient Arabic bathing ritual which uses mineral-rich mud along with heat and steam. Finally, the team sourced and supplied four LEC Kensington +Studio treatment beds and one Gharieni SPL soft treatment bed for the spa.
Commenting on the addition to the portfolio, Colin Cameron, Director of Spa Vision, said, "The Woolacombe Bay Hotel is a landmark of the North Devon coast. At its heart sits The Alchemist Spa which plays a vital role in not only attracting visitors, but maintaining the overall ambience, culture and experience the hotel offers its guests. Working closely with the hotel owner and her team on this project enabled us to offer a broad spectrum of expertise and support across a number of key areas to optimise the final result, ensuring it fitted perfectly with their vision and ambitions for the spa for many years to come."
Commenting on the project, Clare Palfreeman. Manager at The Alchemist Spa said,
"Colin was extremely helpful in our journey to install the new Rasul experience. He provided innovative ideas and was happy to join us on our spa evolution - providing support to help us realise our vision."
Spa Vision supplies, procures and consults for the spa, health, beauty and wellness industries. Globally the business works with a broad spectrum of clients including hotel spas, destination spas, wellness centres, day spas, medi spas, salons, yachts, independent therapists and residential homes.