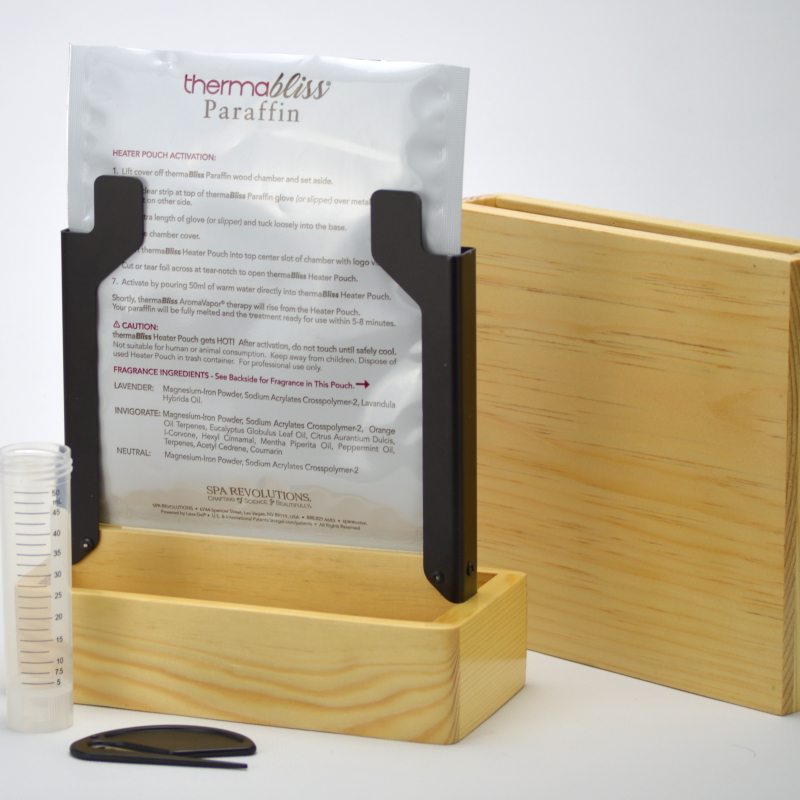 Introducing the ThermaBliss system which is our replacement to Perfect Sense. The ThermaBliss compact heat chamber operates vertically with natural mineral heater pouch, activated with tap water, to melt Thermabliss Paraffin Hands and Feet treatment pouches. 

The advanced ThermaBliss® patented blend of three of Earth's most prevalent minerals – iron, magnesium, and salt– has generated safe, portable heat lasting up to 90-minutes for professional thermal wellness treatments.
ThermaBliss patented self-heating energy composition called Lava Gel®, is powered by natural minerals and activated simply by fresh water. After use, approximately 98% by weight of the products is compostable and water soluble.