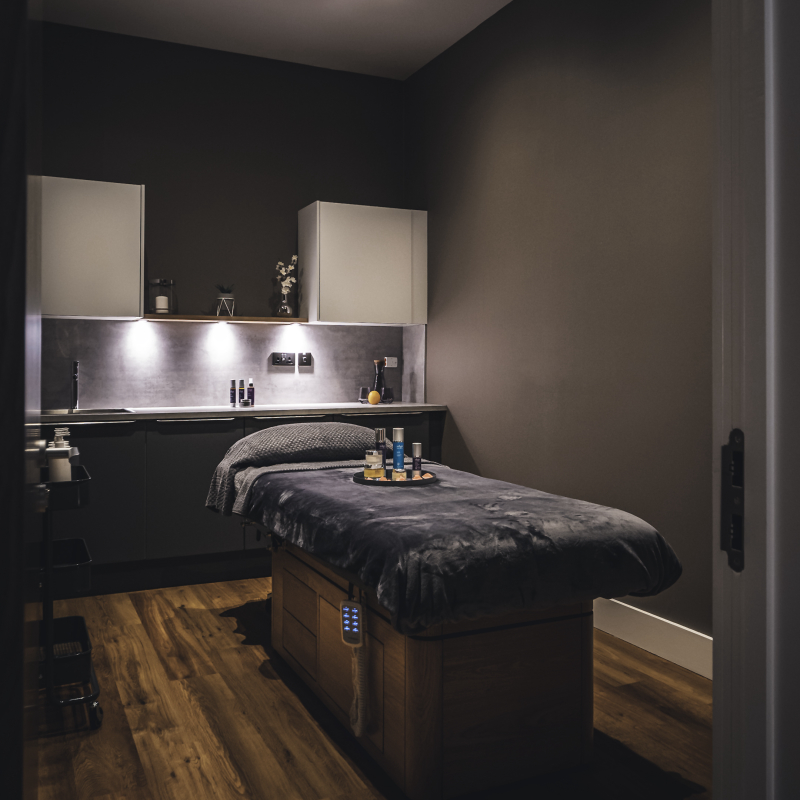 Leading global spa experts Spa Vision have fulfilled an extensive order of Esthetica Equipment, one of India's leading manufacturers of spa and salon furniture, for the Sandman Signature Aberdeen Hotel.
Spa Vision provided expert insight in the creation of a specific package of spa equipment in line with the hotel's needs and the guest experience they are seeking to create. This included treatment tables, manicure tables and pedicure thrones from Esthetica, alongside relaxation loungers from their European Partner, Gharieni. Furthermore, the team managed the complex coordination from supply to customer which required meticulous planning from India and Europe to Scotland.
Colin Cameron, Director at Spa Vision, said, "Working with the team at Sandman, we have successfully provided a tailormade solution within a very clear budget and to meet their specific needs. We know the traditional nature of the Esthetica style appeals to those clients looking to combine this look with all the functionality demanded in a modern spa setting. This is very much the case for the Sandman Signature, and as such means the furniture will enhance the guest environment, and experience, in line with the distinctive interior style of the property."
Commenting on the addition to the hotel, Tony Bruce, Group Purchasing Manager UK, Sandman Hotel Group, said, "The service from Spa Vision has been first class all round. I would have no hesitation in working with the team again and recommending them to others."
Spa Vision began working with Esthetica in 2019 to deliver bespoke designs and tailored made solutions to its diverse client base around the world.
Spa Vision, which operates globally from offices in the UK and Australia, supplies, procures and consults for the spa, health, beauty and wellness industries. Internationally the business works with a broad spectrum of clients including hotel spas, destination spas, wellness centres, day spas, medi spas, salons, luxury yachts, independent therapists and residential homes.