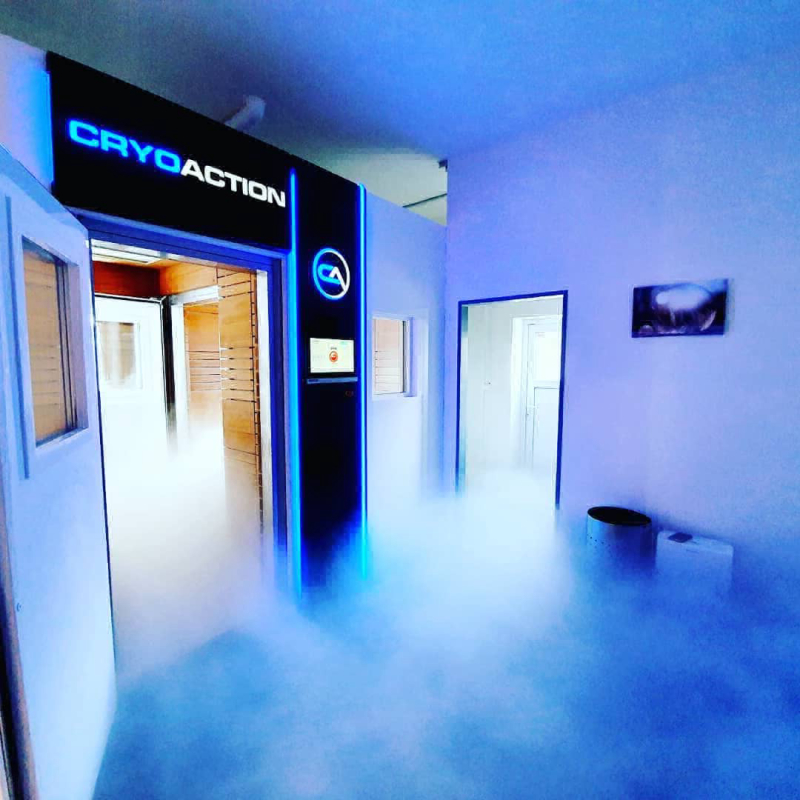 Leading global spa and wellness experts, Spa Vision has announced its latest brand partner, CryoAction, as it continues to broaden its premium specialist offering to its global client base. CryoAction is a leading provider of whole-body cryotherapy chambers used by elite sports clubs, wellness facilities and spas due to well documented health and wellness benefits.
The new partnership will see Spa Vision integrate CryoAction chambers into its extensive, expert portfolio, responding to the rapidly increasing popularity of cryotherapy treatments.
CryoAction's whole-body extreme cold therapy has been scientifically proven to speed up injury recovery, relieve chronic pain symptoms, and improve cognitive function. It can also boost the immune system and improve sleep quality. In only a three minute session of cryotherapy, a wealth of health benefits can be provided to all users.
Neil Owen, Director at Spa Vision, said, "In teaming up with CryoAction, we can now offer a cutting edge treatment with far reaching benefits across both health and wellbeing. We know our clients, and those across the sector, are increasingly seeking solutions which offer guests guaranteed health benefits and we know whole body cryotherapy does exactly that. Furthermore, the ability to offer touchless therapies is now more important than ever and compliments the current and evolving needs of operators in our market."
Commenting on the partnership, Ian Saunders, Founder and CEO of CryoAction, said, "Cryotherapy has built a fantastic reputation in sports recovery over recent years, but the public awareness of the wellness benefits of the extreme-cold treatment are slightly lower. This partnership with Spa Vision will help us correct this, as we work with them to install our cryochambers in spas and wellness clinics across the UK. This will allow more people to discover and enjoy the positive effects of cryotherapy on general health and wellbeing.
"We are excited for our future with Spa Vision and are looking forward to making the health and wellness benefits of cryotherapy accessible to even more people."
CryoAction's proprietary technology super-cools the air in the chamber to create a temperature around the user of -80°C to -130°C. This causes blood circulation to increase and helps repair damaged muscles, as well as offering a natural analgesic effect to relieve pain, improve mood and overall wellbeing.
Spa Vision, which operates globally from offices in the UK and Australia, supplies, procures and consults for the spa, health, beauty and wellness industries. Internationally the business works with a broad spectrum of clients including hotel spas, destination spas, wellness centres, day spas, medi spas, salons, luxury yachts, independent therapists and residential homes.
Click here to view the CryoSolo