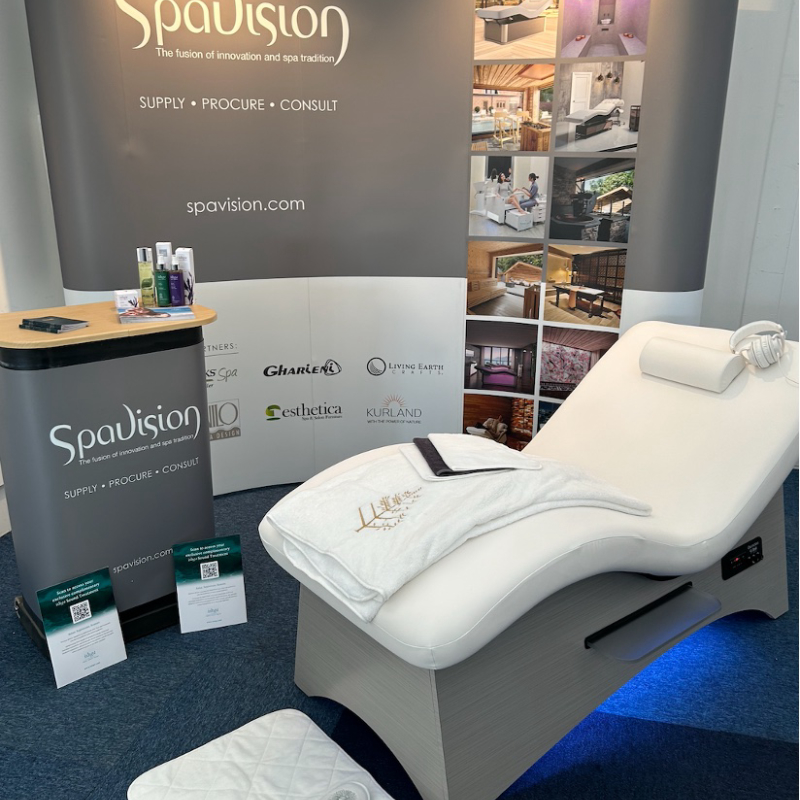 We were thrilled to attend Spa Life last week, Spa Life focused on bringing together the leading players from the sector and it was great to catch up with so many friends and clients.
At our stand we showcased the Curve lounger from our partner Oakworks on our stand, complete with Oakworks SoVi sound & vibration system, playing music created by Brian D'Souza.
"The SoVi is a great addition to our range of treatment experiences that can be enjoyed with or without therapist input. It can be incorporated with the Curva Lounger for a great relaxation experience, or in many of Oakworks range of treatment tables to enhance the treatment experience and compliment healing modalities. Vibroacoustic or Sound Resonance therapies can touch the client in so many ways, enhancing relaxation and assisting in stress management."