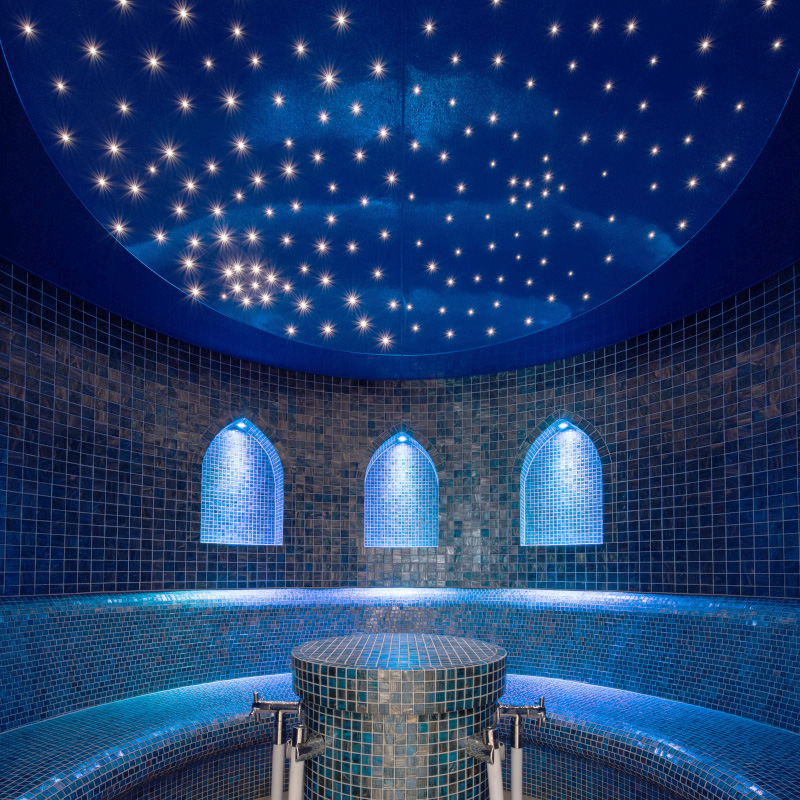 This year, leading spa and wellness consultants, Spa Vision celebrate ten years of working with Kurland, the ground-breaking creators in spa-technology and treatment design, to deliver exceptional experiences across wellness, spa and health.
At the heart of the partnership's success has been Spa Vision's consistent procurement of patented equipment and systems from Kurland including the Soft-Pack®-System, Sabbia Med®, Salve in Terra®, Rasul® and the and the exciting SnowBliss experience, as integral elements of some of their most significant projects over the period.
Together the partners have designed and delivered some outstanding high quality thermal experiences in some of their most significant projects including Mottram Hall, Ye Olde Bell, Woolacombe Bay, The Fife Arms and Mill Wheel, in the UK alone. Each of these required a tailored approach to align with both design and aspiration for the individual spas.
Colin Cameron, Director at Spa Vision said, "Working with Kurland for over 10 years has enabled us to forge a strong relationship and a detailed appreciation of how best to combine our expertise. With us opening up offices in Australia, we are now well positioned to expand this partnership into new territories Kurland's manufacturing excellence is second to none, and combined with their ground-breaking technology capabilities, they can truly offer our clients unique, inspiring and holistic solutions."
Esa Ranta, owner of Kurland GmbH: "We are proud to have such a competent partner in Spa Vision, who support us actively with their expertise – in the UK and Australia as well as internationally. In close cooperation we have realised great projects and created extraordinary wellness experiences. All future projects will also benefit from this valuable cooperation".
With innovative and cutting-edge systems and design, Kurland reinvents the future in the wellness and spa sector again and again. Based on their experience and expertise, they know today's modern, medical wellness has to have holistic, tangible effects. It's not just the body that should relax but the mind and soul, too.