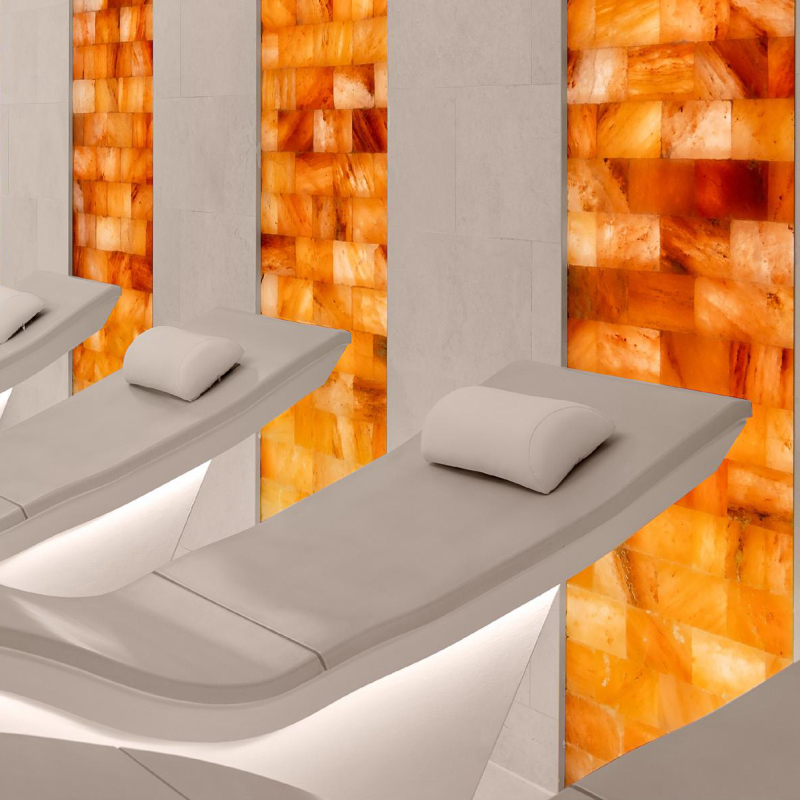 We're so excited to have worked on the renovation of the spa at Fairmont Windsor Park alongside so many of our partners including Gharieni, Sommerhuber and Esthetica.
The interiors of the spa are elegant and modern, inspired by the hotel's woodland setting with leaves, bark and dew-drop motifs lining the walls of the reception and relaxation areas. The vision was to bridge the gap between traditional pampering and clinical wellbeing.

"We wanted to create the ultimate wellness experience within our facilities, one that transpires throughout the entire hotel and offers our guests an unparalleled opportunity to focus on the balance of body, mind and spirit," explains Fairmont Windsor Park's general manager, Ryan Nicholls.