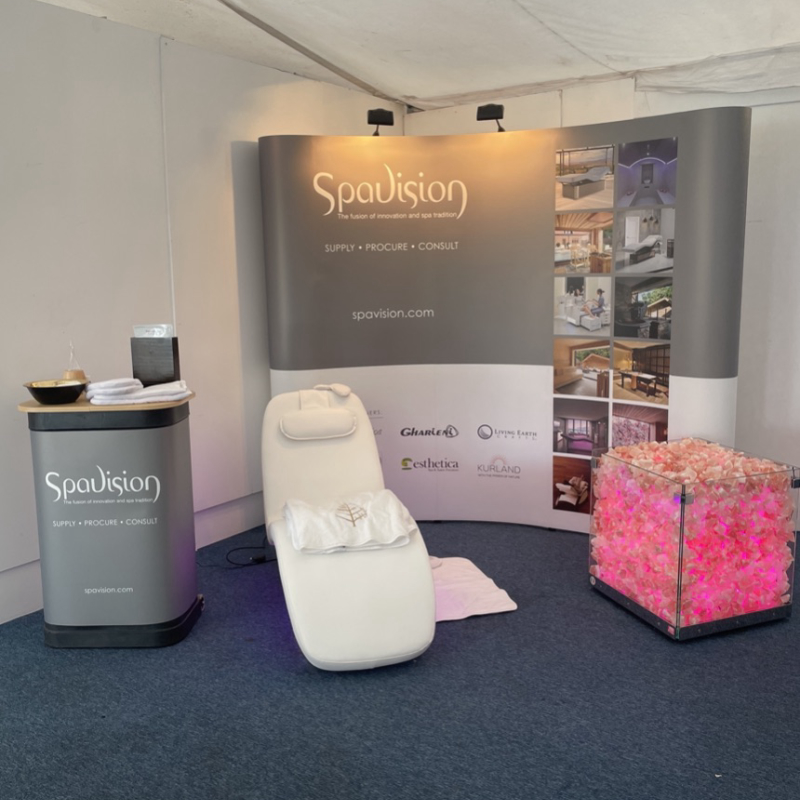 We were thrilled to attend Spa Life last week, Spa Life focused on bringing together the leading players from the sector and it was great to catch up with so many friends and clients.
We were excited to showcase multiple products from our partner Iso Benessere on our stand, including the Flag lounger and Himalayan Clima Cube®.
Himalayan Clima Cube® is a tempered glass cube that contains pure Himalayan salt, with an internal heating system that turns it into a salt stove, a ventilation system that turns it into a healthy air filter and a chromotherapy system that transforms the environment in which it is placed.
FLAG. a chaise-lounge with sinuous lines has been specifically designed to help the body relax, soaking it in color and is perfect for wellness areas, Spa, pools and beauty salons.
For more information on these products or anything else, please drop us an email.